Century Office and Site Conversion
This redesign drastically changed the appearance of the existing industrial building and its site. The sea of asphalt between the building and the sidewalk would be enhanced with beautiful landscaping, and the building's street facade modernized, creating a much more appealing feel to the neighborhood.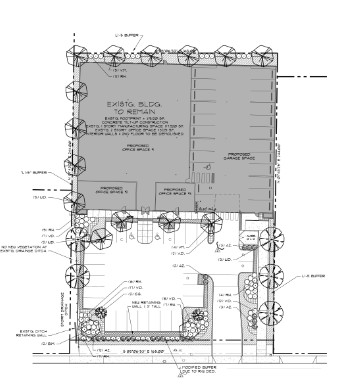 "Carl was fabulous to work with. We did a major home renovation that was extensive, basically designing a new house. We started with a 2,800 square foot house, demolished 1,500 square feet and ended up with a 4,100 square foot home. This is the fourth house I have built and Carl is head and shoulders above any Architect that I have worked with in the past. He is a great listener, has wonderful ideas, hits his timelines, and produces a product that sailed through the permitting process successfully the first time. It was a pleasure working with Carl and he made the process a true partnership!! Definitely a 5 Star Architect!!!"
Contact Us